If you own or manage a business and need to relocate a warehouse across town or out of state, you know this is no easy task. From planning the warehouse moving to packing up heavy equipment and transporting everything safely, there are countless details that must be taken into account.
Whether you're relocating your warehouse facility closer to customers, downsizing due to economic hardship, or making another change that requires you to move, you need a solid strategy in place. A successful warehouse move depends on well-thought-out preparation and excellent execution.
In this blog post, we will dive into the crucial considerations to keep in mind before embarking on the process of relocating a warehouse, as well as provide a comprehensive step-by-step guide to ensure a smooth and successful move. After reading this post, you'll feel relieved knowing exactly how to confidently approach your relocation project.
Questions You Should Ask Yourself Before Planning The Move
Warehouse relocation involves much more than just transferring merchandise from one place to another. The unexpected hurdles that come with it can be avoided or minimized with a careful plan. You have to consider factors such as costs, business operations, organizing workers and staff, and the logistics of transporting your inventory.
Before you start the process of relocating your warehouse, it's important to ask yourself a few questions. This will help you determine if this is the right move for your business and what steps need to be taken to make it happen.
Who Needs To Know About The Transition?
With any commercial move, it's important to inform all stakeholders in the process, including;
Current employees and staff members
Customers and clients
Suppliers and vendors
Local authorities and government agencies
Any other relevant stakeholders or partners involved in the business operations.
It is necessary to communicate the reasons for the move and the potential benefits to them, as well as any disruptions or changes in operations that may occur during the transition. This will help ensure that everyone is on the same page and expectations are managed.
In addition, it may be necessary to inform any relevant local or state authorities, such as building and zoning departments, of the move.
How Much Space Will Be Needed For Future Growth?
When planning a warehouse move, think about future growth and how much space will be needed. Consider the size, layout, and location of the new facility. Will it provide enough space for your current operations and potential future growth?
Businesses should clearly understand their projected growth in terms of revenue, product lines, and customer base to estimate the amount of space required. This can be done by analyzing past performance and trends, forecasting future demand, and considering potential new market opportunities.
Furthermore, businesses should also consider the potential for expansion within the new location, such as the availability of extra land or the ability to add to the existing structure. This will help ensure that the new location can accommodate future growth and expansion.
The goal is to choose a warehouse location that is large enough to meet current needs and provide room for future growth.
Will Business Operations Need To Be Paused During The Transition?
Any business move can significantly impact revenue, customer service, and employee productivity. Businesses should carefully plan the move to minimize disruptions and ensure that operations can continue as smoothly as possible.
If it's necessary to pause operations during the move, businesses should consider the following:
The duration of the pause
The impact on customers
Communicating the pause to customers and vendors
Arranging for alternative means of operations during the pause.
It's important to note that pausing operations can be costly and may lead to a loss of customers and revenue, so it should be avoided if possible. However, if necessary, businesses should plan for it and minimize its impact as much as possible.
Move Old Equipment Or Buy New Equipment?
Moving existing equipment can be cost-effective, eliminating the need to purchase new equipment. However, this depends on the age and condition of the existing equipment.
If the existing equipment is outdated or in disrepair, purchasing new equipment may be more cost-effective.
On the other hand, buying new equipment can be more expensive in the short term, but it can offer many benefits in the long term. New equipment is often more energy efficient, which can save money on utility costs. Additionally, new equipment is often more reliable and may have a longer lifespan, which can save money on maintenance and repairs. It also can offer better features and capabilities that can increase productivity and efficiency.
Ultimately, businesses should carefully consider the costs and benefits of both options and make a decision that will be most cost-effective for their specific needs and goals.
What Are The Logistical Considerations?
When planning a warehouse move, businesses should also consider the logistical considerations of the move. This includes:
Securing the necessary permits and licenses
Scheduling the move with industrial machinery movers
Hiring warehouse relocation services
Arranging for storage of equipment and materials during the move
Ensuring that the new warehouse is ready for occupancy
Setting up security systems and other safety measures
Updating address information for customers, vendors, and employees.
This will help ensure that the move is seamless and that operations can resume quickly and efficiently after completion.
What Are The Potential Risks, And How Will They Be Mitigated?
Any move comes with potential risks, such as damage to equipment, materials, or the warehouse itself. As well, the move can be delayed due to unforeseen circumstances, which can harm operations.
To mitigate these risks, businesses should:
Carefully inspect the new location before signing a lease
Secure insurance for the move and the property
Create a detailed plan and timeline for the move
Schedule the move with plenty of time to allow for unexpected delays
Have contingency plans for potential delays
Take inventory of all equipment and materials before, during, and after the move
Ensure that all equipment and materials are properly labeled and tracked
Hire professional movers who are experienced in warehouse moves
Monitor the progress of the move to ensure it is on schedule
Have a backup plan in case of unforeseen delays or issues.
By taking these precautions, businesses can reduce the risk of damage or delays and ensure their move is successful.
---
Are you looking for a team of experienced warehouse movers to handle your move? Look no further than WeMoveU, a reputable warehouse moving company in Orange County, California, and beyond.
Whether it's disassembling and reassembling equipment, ensuring compliance with legal and regulatory requirements, or minimizing the impact on your business operations, our commercial movers will handle it all.
Our moving services include specialized crating, staging pallets, shrink-wrapping, labeling, rigging, and a single point of contact for easy coordination. We also provide services for the relocation of sensitive equipment, materials, and documents.
Get a free quote today, and let us easily handle your next move!
---
Mastering The Art of Warehouse Relocation: A Step-by-Step Guide
Relocating a warehouse is an intimidating task that requires painstaking preparation and meticulous coordination. But when you break it down into smaller tasks and approach each step deliberately, suddenly, the project isn't so overwhelming!
We'll walk you through every step of an easy warehouse move. With our help, you'll be able to execute your relocation on schedule and within budget.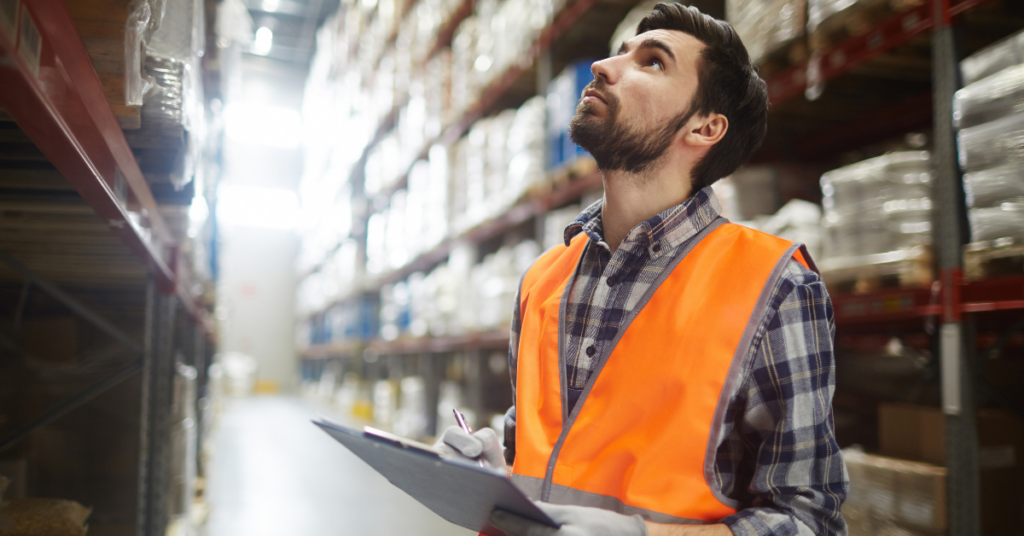 Plan And Book A Professional Moving Company Early
Failing to plan is planning to fail. By starting the planning process early, you can ensure they have enough time to consider all aspects of the move, from logistics and costs to the impact on employees and business operations. You can then make an informed decision and set realistic expectations.
Once the move is planned out, booking a professional moving company should be at the top of your to-do list. It ensures they are available on the day of the move and have specialized equipment and the necessary resources to move your warehouse.
You can avoid any potential problems or delays during the move by giving yourself enough time. As a result, you won't have to scramble at the last minute or choose a less-than-ideal moving company.
Plan Your Work Schedule Accordingly
The success of a warehouse move largely depends on the organization of your work schedule.
Start by identifying the tasks that need to be completed before and during the move. Create a timeline that includes when each task should be completed, who is responsible for it, and any special instructions.
Once you have a clear plan in place, it's time to start organizing your staff and resources.
This includes scheduling staff time off or adjusting their hours to accommodate the move. It's also crucial to determine how long the move will take and plan for any potential delays.
Consider The Layout Of Your New Warehouse
To ensure a seamless move, familiarize yourself with the layout of your new warehouse and devise a strategic plan for the optimal placement of your equipment and inventory. Consider ways to make the most of your storage space by incorporating efficient systems such as racking, shelving, and other organizing solutions. This will not only maximize the use of your space but also improve warehouse operations.
In addition to storage, you should also take into account the flow of goods, including the location of loading docks, receiving areas, and shipping areas. Other crucial considerations include lighting, ventilation, and accessibility.
Moreover, be aware of any changes in regulations or safety standards that you may need to adhere to in your new location.
By proactively planning the layout of your new warehouse, you can create a functional and efficient workspace for your employees and maximize profitability for your company.
Communicate The Move With All Relevant Parties – Workers, Customers, Vendors, Etc.
Once you have all the logistics and a timeline for the move, it's time to communicate it to everyone involved.
Start by informing your employees of the upcoming move. This includes notifying them of the date and time, what they need to do to prepare, and any changes to their hours or job duties.
You should also inform your customers and vendors of the move so that they can adjust their expectations accordingly. This includes providing them with your warehouse's new address and contact information.
Plus, communicate with local authorities or organizations about the move to ensure that your new warehouse meets all necessary regulations.
Furthermore, it's a good idea to provide regular updates on the move's progress so that everyone knows what's happening and when they can expect the move to be completed. By keeping everyone informed, you can reduce the stress and confusion associated with a warehouse move.
Organize Your Inventory
Start by categorizing your inventory and organizing it into labeled boxes or containers. This includes taking an inventory of all items, sorting and categorizing them, and determining what needs to be moved and what can be sold, donated, or disposed of.
Labeling and packaging items properly can also help to keep your inventory organized and prevent damage during the move. By ensuring that your inventory is properly organized and labeled, you can also make it easier to unpack and set up your new warehouse.
It's also important to keep track of all inventory items during and after the move. This can be done by using inventory management software or a simple spreadsheet, so you can ensure that nothing gets lost or left behind during the move.
Disassemble Any Equipment You Need To Move
Once you've organized your inventory, it's time to start disassembling any equipment that needs to be moved. This includes any furniture, machines, shelving units, or other large equipment.
When disassembling, keep all pieces together and label them for easy reassembly. If you're uncertain how to properly disassemble any of your equipment, consult a professional to ensure that everything is properly taken apart and reassembled at the new location.
Hire Professional Movers
Hiring professional movers can make the entire process much easier. They have the experience and know-how to safely pack, transport, and unpack your items without causing any damage.
Additionally, professional movers can provide packing materials, such as boxes and bubble wrap, to ensure that all items are securely packed. This can help to reduce the risk of any damage occurring during the move.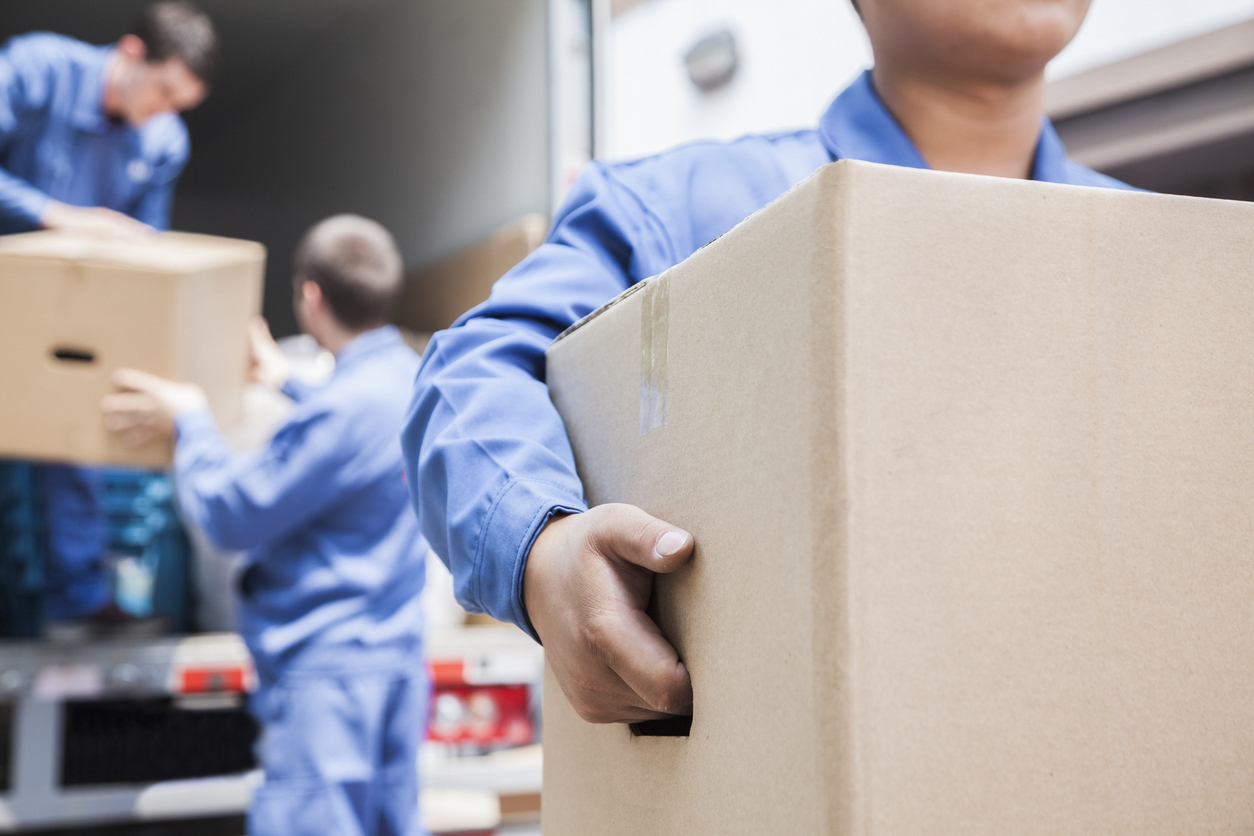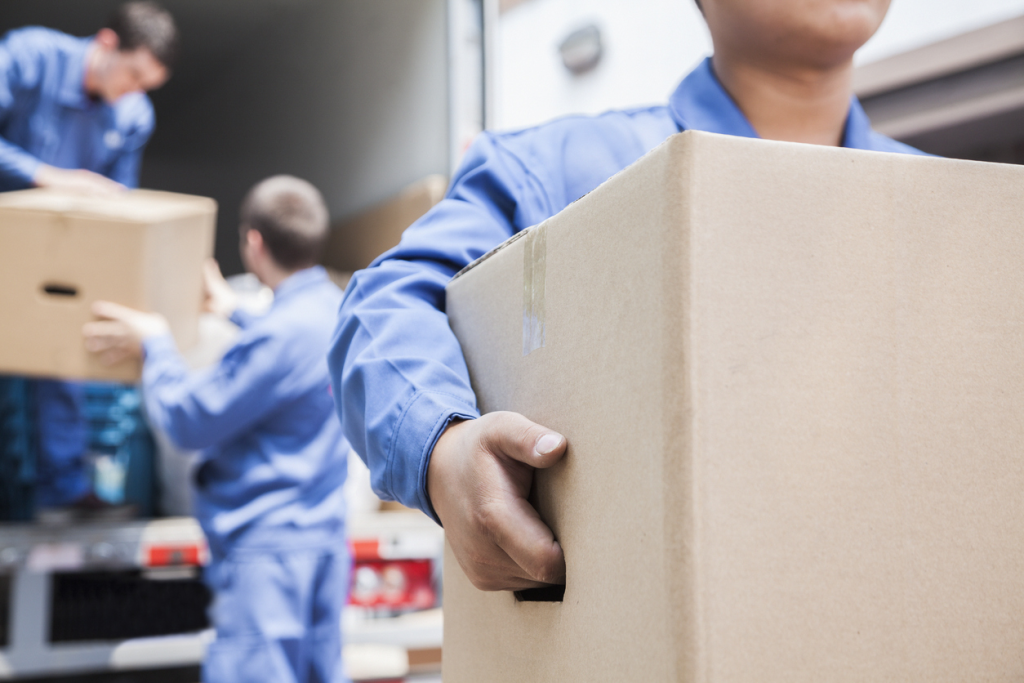 WeMoveU: Your Trusted Partner for Complex Warehouse Relocation
Warehouse relocations can be complex and challenging, with many potential problems that can arise. From coordinating the heavy equipment moving, navigating regulations and permits, and ensuring the safety of your valuable inventory, it's important to have a reliable partner who can help you through every step of the process.
WeMoveU has years of experience in warehouse relocation and can provide comprehensive moving services, from packing, labeling, disassembly, loading, transport, and unloading.
As a family-owned and operated moving company, we have seen it all regarding warehouse relocations. Our team of certified and insured industrial movers has the experience and expertise to handle even the most complex moves, and we pride ourselves on providing our customers with the highest level of service and care.
From start to finish, WeMoveU will work closely with you to plan and execute your warehouse relocation, taking care of all the details, so you don't have to worry.
If you're planning a warehouse move, contact us at 800-742-3070today for a free consultation or to get a free quote on our services. Trust us to be your partner in this journey and make your move easy and hassle-free.